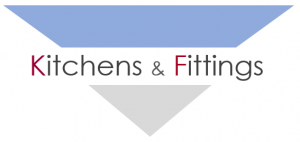 Kitchens and Fittings is a Sydney based company with over 30 years experience producing quality work in Australia and internationally.
Our team works closely with you to design work exclusive to your residential or commercial setting.
The quality of our work stands alone. We use high grade and well renowned products and our highly skilled licensed tradesman ensure that their craft is second to none.
We pride ourselves not only on the quality of our work but on our commitment to provide you with exceptional customer service throughout the entire process.
Glorious Custom Joinery and Renovations In Sydney
Unearth the joy of elegant kitchen design, by collaborating with the experts at Kitchens and Fittings.
Kitchens and Fittings is a company that specialises in high quality custom joinery and home renovations in Sydney. We once started with a focus on incredible kitchens, and expanded from there into bathrooms, laundries, interior fittings, staircases, and commercial works. 
We have built up a strong reputation for ourselves over three decades in the fine results of all our completed residential and commercial projects. Forming a strong family of highly skilled and multi-disciplined tradespeople, we can always promise that each project has a meticulous and finely honed finish. We invite you to see and marvel at our designs, as well as the fine quality workmanship and materials that goes into each custom joinery and complete room renovation. 
And so, discover what our team can do for you!
Quality Custom Joinery
Our specialists can take care of projects large and small, to give you practical and stylish fit outs in the bedroom, kitchen, or living room. We always work with the customer to create attractive and space efficient wardrobes, cabinets and entertainment units that fit within their size requirements.
Our licensed tradespeople can also produce architectural doors and stairs, as well as larger scale solutions for commercial and industrial purposes. In the past, we have created suspended and acoustic ceilings, school cabinet fit outs and more.
Kitchen, Bathroom & Laundry Renovations
When homeowners in Sydney are looking for a way to uplift and elevate the experience of their home, often they look to the kitchen, bathroom, or laundry room. As heavily frequented and used common areas in the home, they can often come to look and feel more tired over time. No doubt it makes some people, such as perhaps – you, feel the same way too. 
Renovating helps give these activity hubs in your home a new lease in life, which often makes everyone – friends and family – feel excited about being there again!
Around The Home Renovations
Home renovations don't need to be restricted to the common wet areas around the house. In fact, renovating doesn't have to be limited to just a room at all!
At Kitchens and Fittings, we have helped people across Sydney renovate hallways, door frames, staircases, porches and more. We understand that when you are having architectural problems in the home, even simple problems can be quite a bother. After all – they are something you always see. 
Our experts are always ready to help you out with the best solutions in design, renovations, and custom joinery. So, any eyesore can quickly become a place of rest.